testToyota Motor Philippines (TMP) officially welcomed its new president, Atsuhiro Okamoto, earlier this month.
Now, barely two weeks since his official introduction, Okamoto-san has already gone viral on social media.
See, Okamoto-san has set up his own official Facebook page, and began sharing his experience of commuting around Metro Manila during his first week here in the Philippines.
He calls what he did 'Genchi Genbutsu' or 'go and see'—and it's exactly what the name suggests.
Okamoto-san spent a day in the life of a Filipino commuter. He took the bus, rode a jeep, queued up for a UV Express ride, and, of course, got on the notorious MRT.
He capped it all with a tricycle ride to Tondo.
Here's what he had to say about the experience: "I realize that unlike Japan or Singapore, the Philippines' current mass transport system is not enough to accommodate the huge number of daily commuters.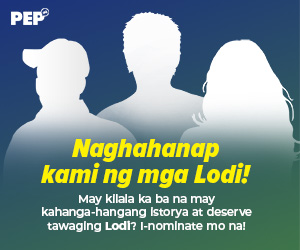 "I would like Toyota to take part in this big challenge to upgrade the quality of life for many Filipinos."
Toyota, on a global scale, continues to create concepts that could well define the future of urban mobility. Its planned lineup of transport solutions for the 2020 Tokyo Olympics and its showcase at the 2019 Tokyo Motor Show are proof of this.
There's no word yet on how Okamoto-san and TMP plan to make a difference in the current transport situation in the metro, but this is something worth keeping an eye on. What say you?
Your extraordinary story has been submitted.